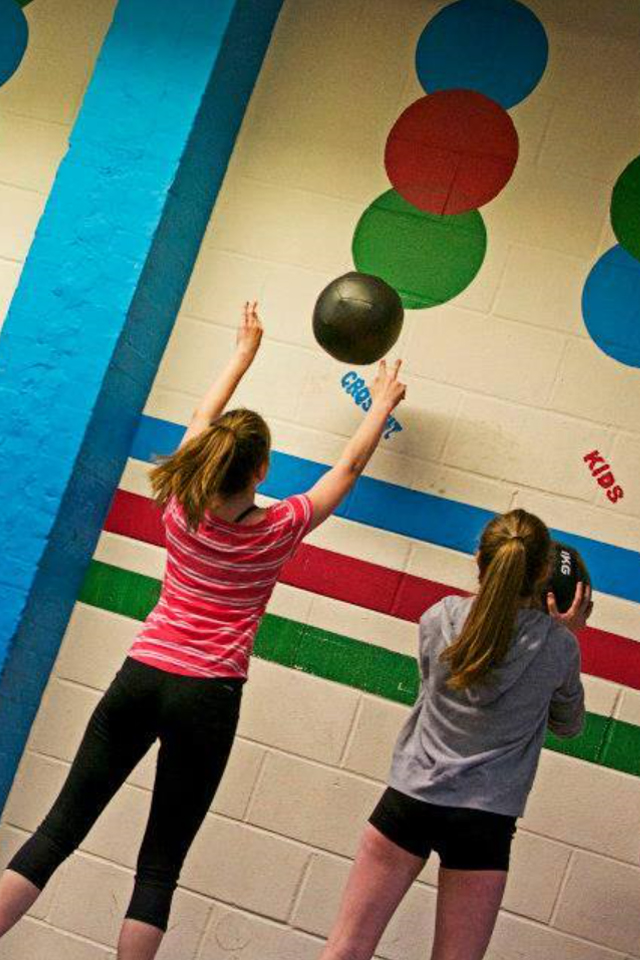 Combining
fitness
and
fun
for
children
of
all
ages
It's never too early to get your kids thinking positively about their health and fitness!
Crossfit Kids is our hugely popular fitness programme for children of all ages; from pre-schoolers to pre-teens and teenagers. Providing a wide range of both physical and mental benefits, Crossfit Kids can help:
Increase your child's confidence
Strengthen and condition growing bones
Boost self-esteem and develop positive body image
Teach importance skills including sportsmanship, leadership & team work
Develop co-ordination skills
Promote self-discipline and good manner
Why
Crossfit
Kids?
It's no secret that children can get bored easily, that's why the variation of exercises included in a Crossfit class is perfect for keeping them engaged and entertained.
Combining a variety of disciplines from weightlifting and calisthenics to gymnastics, all Crossfit exercises are age-appropriate, scalable, with lots of modifications to enable children to enjoy their workout without feeling pressured.
Crossfit for younger kids mimics the types of exercise that your children do in the course of normal play – think Bear Crawls, Forward Rolls, Skipping, Jumping, Hopping and Spinning – all in a fun, structured environment!
Crossfit Kids is run by Gorilla Kids Fitness - gorillakidsfitness.com
To
find
out
more,
why
not
give
us
a
ring
on
01472
623277
or
come
along
to
the
gym
to
see
a
class
in
action
–
your
child
can
also
try
a
class
for
free
to
see
how
they
like
it!